Are you a leader or a business owner?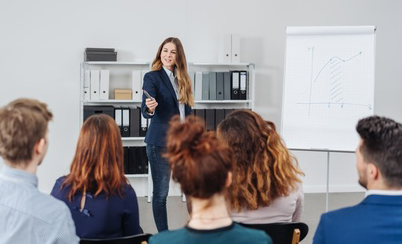 Imagine having consistent, laser-focused time with a trusted partner whose only agenda is to help you succeed.
Imagine the opportunity to step back and reflect – regularly – with someone who's got your back and is focused on your future; who's trained to help you, your team, and your organization bring about deep learning, targeted results, and meaningful engagement. Someone to help you manage your energy, attention, and time so you can thrive… at work and at home.
As a leader, your success largely depends on how you show up every day. It's the core energy you bring to everything you do. Are you the kind of leader who people want to follow or have to follow? How well do you follow yourself (your own goals and intentions)? As a leader, you can create the kind of energy that leads to positive results by starting with yourself. What you bring to work – or anywhere, for that matter – is what you cultivate in others. You can create a work environment where engagement, accountability, and well-being are high. Success and satisfaction – who doesn't want that?
I can help you:
Focus on what's most important – to your organization

and

you

Build an aligned team so that performance and satisfaction skyrocket

Increase your ability to inspire, motivate and influence others

Align daily decisions and actions with your goals

Develop small habits to create big change

Close the gap between knowing what to do and actually doing it

Get and respond to high-quality feedback from others

Address your blind spots and change behaviors that get in the way of success

Take care of yourself (get off the burnout track)

...and

help your emerging leaders to do the same!
Sign up for an Exploratory Session to discover how I might help you or your team.